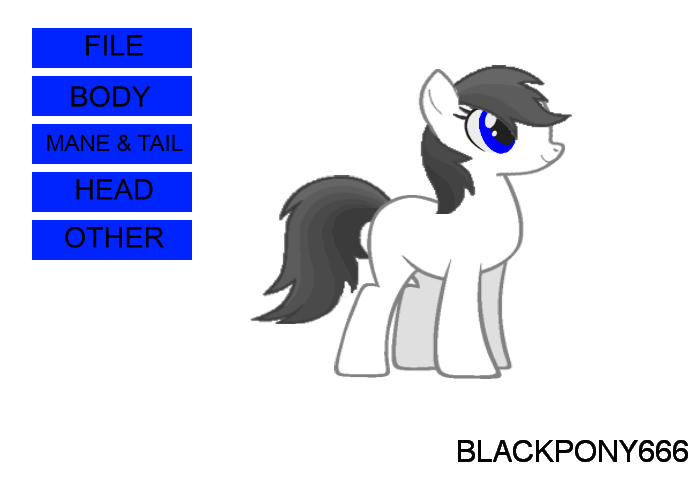 IT PONY CREATOR IT IS THE PROGRAM! HERE IT IS POSSIBLE TO DO TO THE PONY! CHOOSE COAT COLOUR! COLOUR OF THE MANE! AND TAIL!
ALSO MANY SHAPES OF MANES IT IS DIRECT AS AT MANE SIX ALSO TAILS MUCH! AND EVEN THERE IS A SECRET MANE AND THE TAIL!
AND MOST IMPORTANT THERE THERE IS A LOT OF CUTIE MARKS AND EVEN IT IS POSSIBLE TO ADD THE
ALSO THERE IS A MANE EDITOR PROGRAM IN WHICH IT IS POSSIBLE TO CREATE THE MANES AND TAILS!
UPDATE 0.3
* BUG FIXES
+ ADD OPEN WING
* NEW RANDOM SYSTEM
+ OTHER(CLOTHE)
* UPDATE QUALITY